A Trusted Partner Who's on Your Side
When an accident happens, it can be hard to know where to turn. You might have injuries, emotional trauma, or overwhelming medical bills. Losing a loved one in an accident is devastating — and compiling the details for a claim is probably the last thing on your mind.

At Lazzara Law Firm, we know what you're going through. Don't wait to contact us because we can take the weight off your shoulders with focused legal support. We'll assist you with complex processes — such as gathering evidence of negligence, negotiation, and filing lawsuits — and ensure fair treatment from insurance companies and corporations. Because of our ethical, honest and aggressive approach, we have a 99% success rate and have obtained millions of dollars for our clients since 2009.

We value transparency and honest communication, which is why we offer risk-free consultations. During this free consultation, we'll review your case and determine the best option for meeting your goals.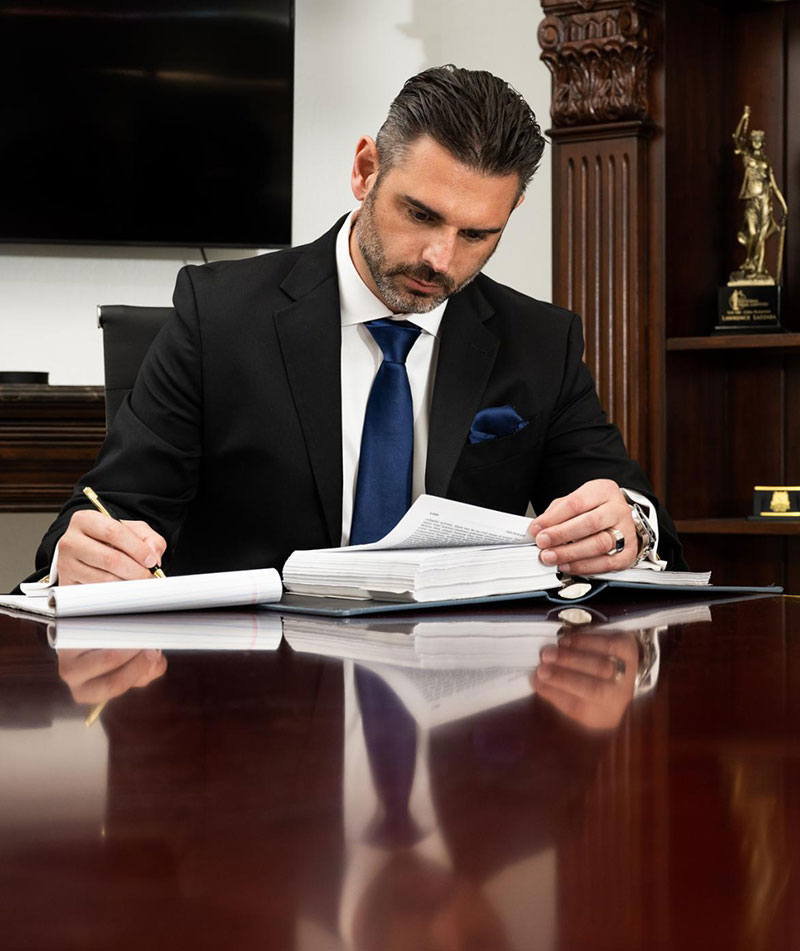 Car, Truck, or Motorcycle Accident? Get in Touch with Us
Focusing on personal injury cases related to auto accidents, we provide the highest level of attentive and knowledgeable representation. We know how to build a strong case following many types of accidents.
Car accidents
Thousands of crashes happen in Arizona every year resulting in injury and death. We help victims of car accidents navigate insurance claims and healthcare bills, ultimately saving them money, time, and stress.
Truck & Commercial Vehicle Accidents
In accidents involving a truck or commercial vehicle, we can ensure the liable party is held accountable. A deep understanding of state and federal regulations helps us present the strongest case possible.
Motorcycle Accidents
A negligent driver hitting a motorcyclist can result in life-threatening injuries or death. Fighting on behalf of injured motorcyclists or their loved ones, we're committed to a fair outcome.
Bus Accidents
Buses are an invaluable part of public transit, but bus accidents are all too common, especially because of negligent drivers. We help the victims of bus accidents present a compelling case and get adequate compensation.
Pedestrian Accidents
A pedestrian is no match for a vehicle, no matter how fast it's moving. These accidents are traumatizing and dangerous. Pedestrians have a right to pursue compensation from the driver's insurance company.
Get the resources and capabilities you need for a fair outcome.
contact us today